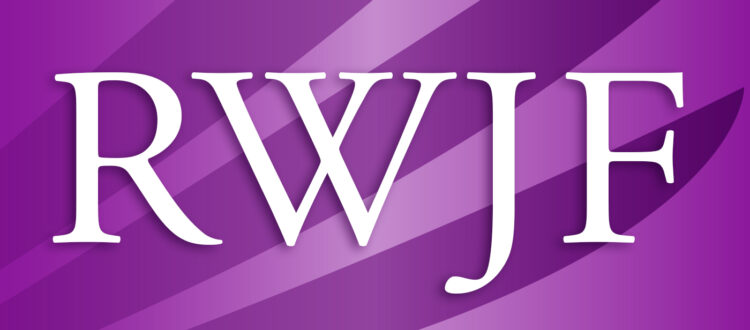 News Release: Family Success Institute Awarded Robust Grant from Robert Wood Johnson Foundation
Funds Will Support Family Success Movement & Community Action Forums
East Orange, N.J. – The Family Success Institute (FSI), a 501c3 nonprofit organization dedicated to building up families and the communities that surround them, was awarded a $100,000 grant from the Robert Wood Johnson Foundation (RWJF) to support family success.
Budgeted over the course of two years, the grant supports FSI's general operations including programming and promoting the social determinants of good health: family relationships and community connections, safety and financial security, health and wellbeing, and life-long learning and education. The grant is part of RWJF's efforts to build a national "Culture of Health" that will enable all to live longer, healthier lives now and for generations to come.
"We truly appreciate this generous grant," said Tim Carden, executive director of FSI. "It comes at a pivotal time as we're embarking upon community initiatives that will help pave the way toward a holistic, long-term, success-oriented approach to family success."
The impact of the grant will be felt immediately, as it will support a series of Community Action Forums that are already underway. Following a successful kickoff Forum hosted by FSI partner organization Parents, Inc. in New Brunswick, these Forums will gather parents and community members in small local groups across the state to discuss important issues pertaining to family and community success, including child care, health care, positive youth development, financial success and more. Community input gathered from the Forums will influence the content of a Statewide Family Success Summit, to be held sometime in 2023.
"We are eager to continue our work on the Community Action Forums, which are of course rooted in our effort to keep community and parent voice involved in the determination of their future," said Tom Blatner, co-founder and president of the Board of Directors, FSI. "We are looking forward to launching many more Community Action Forums this fall."
"The work of FSI has never been more important nor more urgently needed, and we are grateful to RWJF for helping to make it possible," added Carden. "With the broad effects of the COVID-19 pandemic still hitting New Jersey's families and vulnerable populations, but public interest waning, the time to act to substantially change and improve our support system is now."
For more information about the Family Success Institute, visit https://familysuccessinstitute.com/.
About Family Success Institute
The Family Success Institute (FSI) is a statewide 501(c)(3) nonprofit that supports a transformational shift in public funding and programs, away from a model of reacting to family distress and toward a proactive model of investing in supports and services that enhance community and family strength. With a goal of promoting family success at the state and local levels, FSI conducts policy analysis, forms coalitions and promotes public dialogue to fulfill the organization's vision of every family and community having the resources, opportunities and support they need to successfully raise children from birth to young adulthood. The organization is joined by a "Learning Community" of local advocates, government and nonprofit leaders, and residents who share information, experiences and inspiration to formulate positive strategies for change and demonstrate how powerful, place-based community mobilization can achieve better outcomes for children and youth. For more information, go to https://familysuccessinstitute.com/.